Ahoy Mates.
I made tihs little puzzle. Can you figure out what it says?
one and only clue: everything is in Enlgish
If you solve it please don't publish the answer so someone else can try it. You can send me a message or contact em in game to tell me you got it.
Every message will have a point value. Each one who gets 30 points or more will get a black box from me (i know it's not a big prize, but i know we are doing this for the fun, not the money)
This is the first one: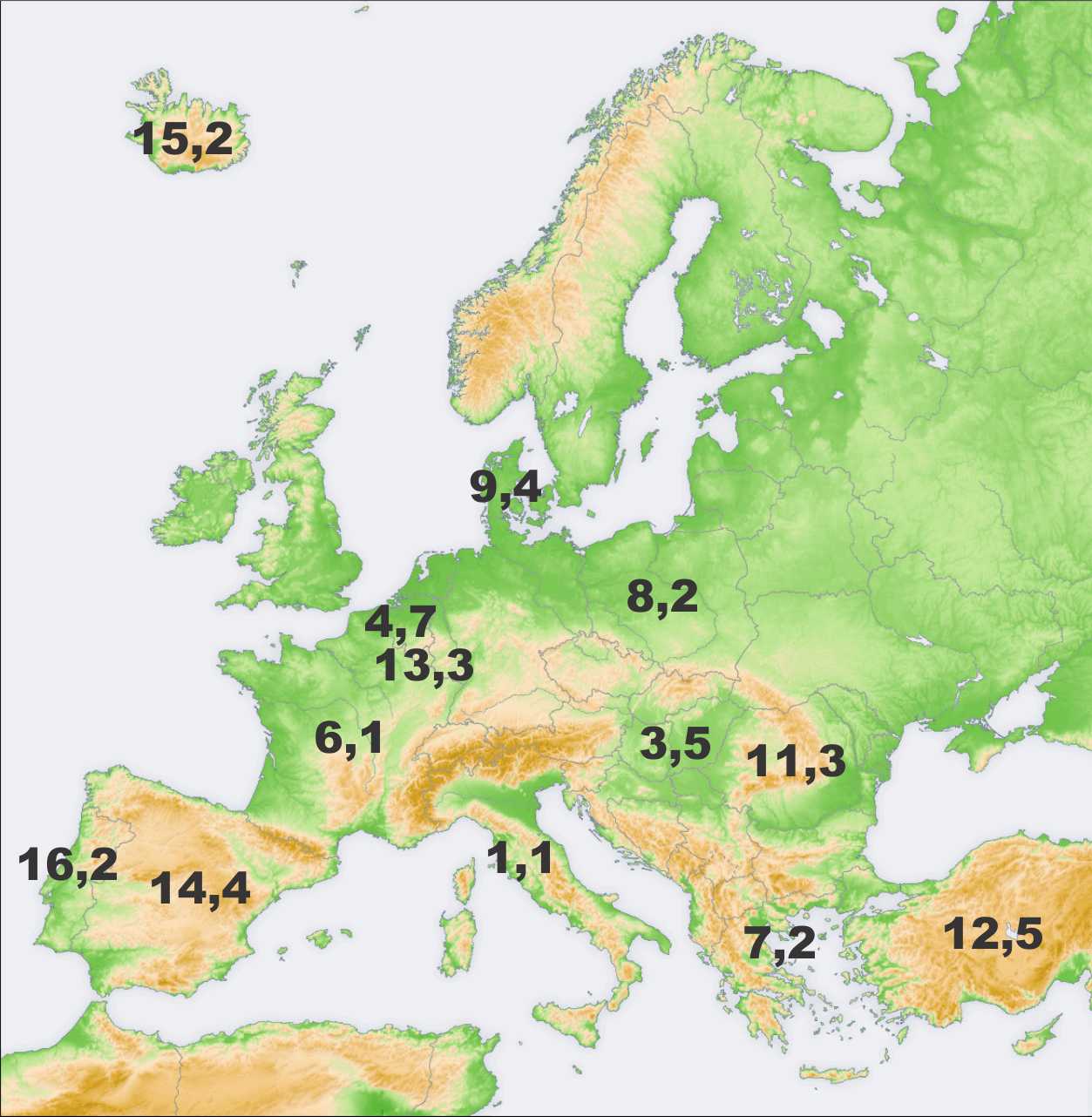 Point Value:
First one to answer: 10 points
Second one 8 points
Third 5 Points
Everyone else who answers: 3 points
you can mail the answer to piratcerin (at) gmail. com
Is there any deadline? And how many people solved so far?



Crew:

: Knights of Saint George



i dont even know how to start... lol



Crew:

: Knights of Saint George



1st Place: Pish..... 10 points
There is not time limit, if you can solve it you'll get points
HINT!
The only clue is "everything is in english"...
The puzzle has only numbers and a map, so there must be "something" in english, what could it be?
All the numbers are in groups of 2

If you can solve it with that hint you can get still get 3 points. More hints tomorrow
More hints.
1) Notice that the number on the left never repites
2) Notice that the number on the right is small, the biggest number is 7
Last clue.

You may find useful to write a list of the names of the countries where the numbers are
i am still waiting for the answer... lol



Crew:

: Knights of Saint George



HA HA...sent you message with answer....
I really should have figured this out along time ago....better late then never...



Crew:

: Knights of Saint George





Similar topics
---
Permissions in this forum:
You
cannot
reply to topics in this forum