Artemis on the forum wrote:-Blockade, Ho! Bring a ship and join us in blockade so fun that we simply cannot describe it until the day of the Ball. (All signs point to "War Brigs and smaller" and "no cannons")
Friday
1:00pm - Event Blockade! War brigs and under, no cannons, and the rest is a s3kr1t!

Let's move a baghlah to Hook Shelf!
I feel that something strange might happen on Halley Island tonight. Let's move a couple of ships there as well!
Sounds like fun. Is ti sinking or non-sinking?



Crew:

: Glimmer of Light



On Hook Shelf it's non-sinking. Not sure if only Halley there is really going to be anything, so I can't tell.
I just thought this would be cool to post up.
[img]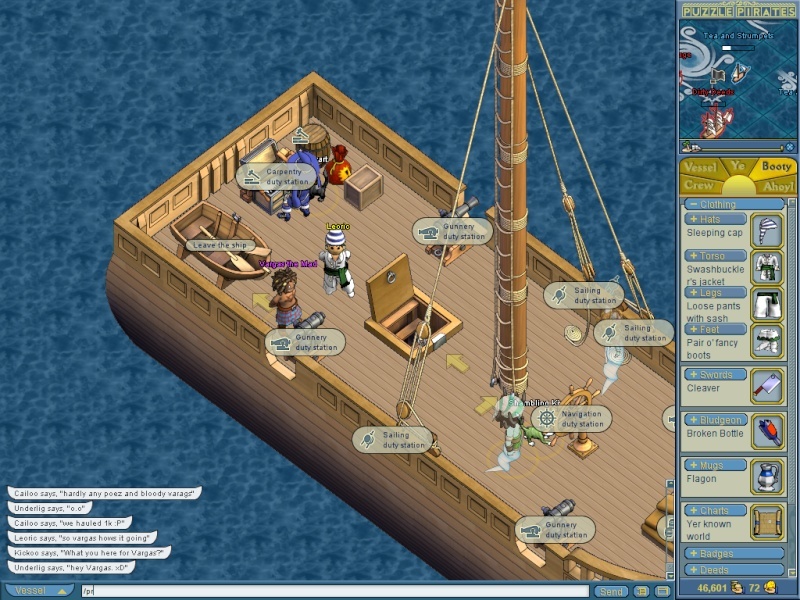 [/img]



Crew:

: Freeboters Gangway



OMG! LEO! VARGAS ON YOUR SHIP?!!

AMAZING! What did he say?!?

Aww and I missed it all!

/me bangs her head against the wall.



Crew:

: Knights of Saint George



did you try to challange him to sf or rumble? That would have ben cool.



Crew:

: Glimmer of Light





Similar topics
---
Permissions in this forum:
You
cannot
reply to topics in this forum